Chocolate spread ~ creamy & nutty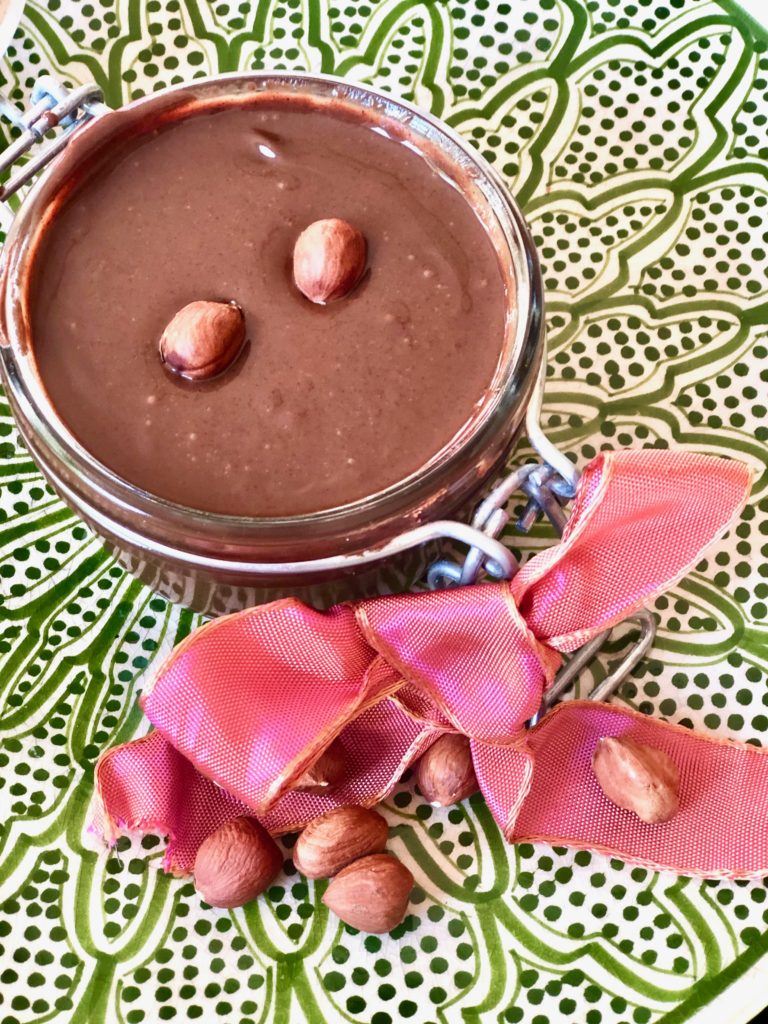 We all (well most of us) have a sweet tooth from time to time – an unpredictable craving for something sweet! On the other side we are so aware of our health, our weight, our cholesterol level – in short – we want our snack to be healthy AND delicious.
And most of us are having vivid memories of our childhood, where we were literally diving in the restricted (by our parents) glasses of the most famous chocolate spread. Always arguing with our brothers and sisters about the miraculously empty glass by the end of one day;)
As a mother, I was torn between this experience in my childhood (I think my brother does remember the chocolate fights, too) and the wish to see my children developing a "normal" approach to sweet temptations.
Well, surprisingly I had to give up on this humble wish quickly! Reality hit me!
As a result, we had the good old Nutella on special occasions only and "survived" on honey and jam the other time. (Strangely, they never accepted any other chocolate spread as an alternative.)
But now, I discovered a recipe for a chocolate spread that immediately is our new Number One. Found in the SZ Magazin, presented by Tohru Nakamura, who got it from his colleague Andelka, working in the Hotel Schwabinger Wahrheit.
Experimental by nature, I never can stick to a recipe – I always have to add a little extra (or leave something out). So please see below my special version of THE ultimate chocolate spread. (By following the link above, you will be directed to the original version.)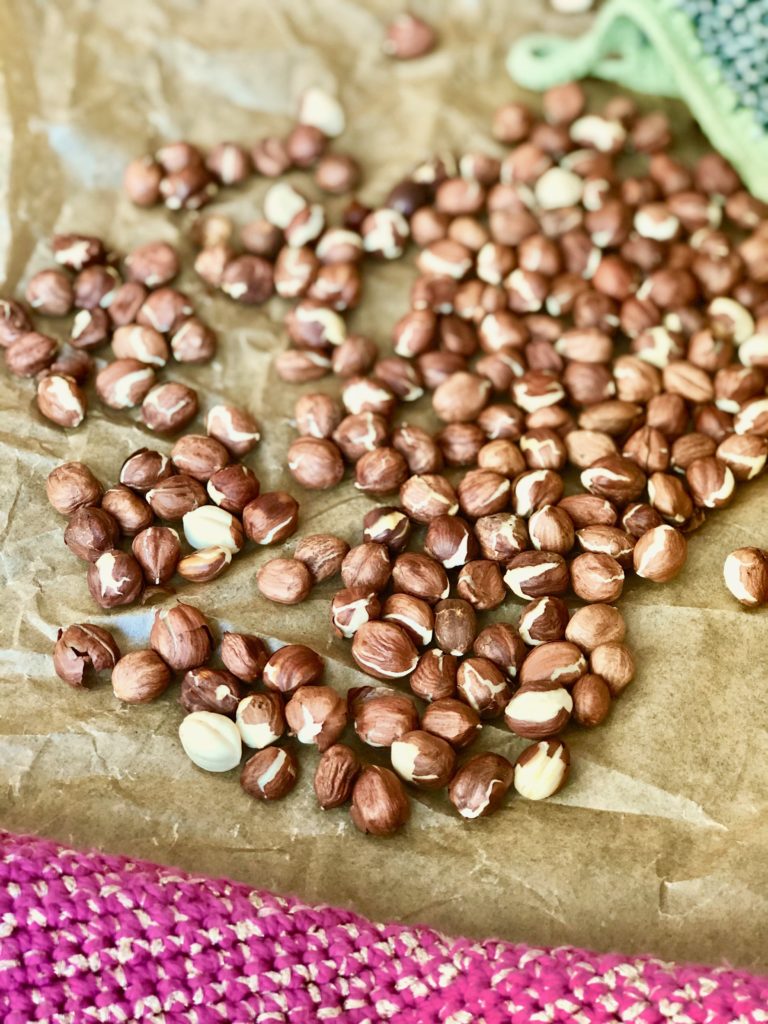 Ingredients: (for ca. 700 g, filling two normal jam pots)
300g hazelnuts (with shell)
150g milk chocolate
50g dark chocolate
100g icing sugar
5 tablespoons dark cocoa powder
1 teaspoon vanilla essence
1/2 teaspoon cinnamon (optional, but we literally put cinnamon in everything)
4 tablespoons sunflower oil
Preparation:
Slightly toast the hazelnuts in oven preheated at 180° for about 5 minutes and melt the chocolate in a pot set in warm water. Put the nuts in a Food Processor and mix until the oil comes out of the nuts and turns to a paste. (About 10 minutes, depending on the mixer). Push the nut mixture several times to the blades.
Add the icing sugar, the cocoa powder and the vanilla essence to it. Mix all ingredients again, before adding the oil and the melted chocolate. Finish by blending it altogether thoroughly to a creamy texture.
Finally you fill the chocolate spread in your prepared pots – and prepare yourself for seeing only happy faces around you!!!